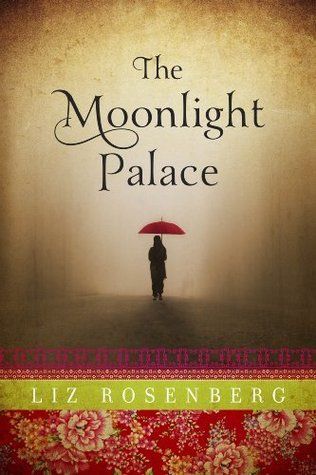 Author: Liz Rosenberg
Title: The Moonlight Palace
Genre: Historical fiction
Publisher: Lake Union Publishing
Publishing Date: October 1, 2014
Pages: 176 pages
Source: TLC Book Tours

bol | amazon | thebookdepository
Agnes Hussein, descendant of the last sultan of Singapore and the last surviving member of her immediate family, has grown up among her eccentric relatives in the crumbling Kampong Glam palace, a once-opulent relic given to her family in exchange for handing over Singapore to the British.
Now Agnes is seventeen and her family has fallen into genteel poverty, surviving on her grandfather's pension and the meager income they receive from a varied cast of boarders. As outside forces conspire to steal the palace out from under them, Agnes struggles to save her family and finds bravery, love, and loyalty in the most unexpected places.

The Moonlight Palace was the first book I read during Dewey's 24 hour readathon. It's not a chunkster: the pagecount is only 176, but this book doesn't need much more pages to say what it has to. It's a story about another culture (at least when you're European like I am), and about love, family and trust.
Agnes lives in a palace that belonged to her greatgreatgrandfather, but the walls are crumbling around her. The palace is in a bad state and her family doesn't have enough money to fix everything that needs to be fixed. So she decides it's time for her to do something: she starts working at a jewelry store and as a writer for the newspaper, even though it's highly inappropriate for high class women to work in her culture. But then a nice young man shows up, who says he can help her, but he isn't who he says he is. Agnes has to decide whom she can and cannot trust, while trying to keep her family together.
The Moonlight Palace is a lovely little book if you want to read more about other, historic cultures and if you like to read a book with a nice atmosphere and great. loveable characters.