Summer holidays have begun and that means: traveling to another country! At least for some us.. Because of all the moving I'm not going to travel this summer, which is really sad. But fortunately there are books that can take me anywhere I want to go. This summer I'm going to list books for you that can take you to a certain city or country. Do you have any other recommendations? Please let me know by leaving a comment, because I'd love to learn more about foreign literature!
#1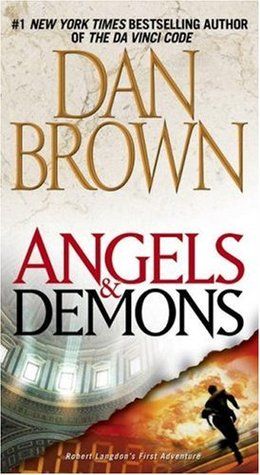 Author: Dan Brown
Title: Angels & Demons
Series: Robert Langdon #1
Genre: Mystery, Thriller
Publisher: Corgi
Publishing Date: 2000
Pages: 713
bol | amazon | thebookdepository
When world-renowned Harvard symbologist Robert Langdon is summoned to a Swiss research facility to analyze a mysterious symbol—seared into the chest of a murdered physicist—he discovers evidence of the unimaginable: the resurgence of an ancient secret brotherhood known as the Illuminati … the most powerful underground organization ever to walk the earth. The Illuminati has now surfaced to carry out the final phase of its legendary vendetta against its most hated enemy—the Catholic Church.
Langdon's worst fears are confirmed on the eve of the holy conclave, when a messenger of the Illuminati announces they have hidden an unstoppable time bomb at the very heart of Vatican City. With the countdown under way, Langdon jets to Rome to join forces with Vittoria Vetra, a beautiful and mysterious Italian scientist, to assist the Vatican in a desperate bid for survival.
Embarking on a frantic hunt through sealed crypts, dangerous catacombs, deserted cathedrals, and even the most secretive vault on earth, Langdon and Vetra follow a 400-year-old trail of ancient symbols that snakes across Rome toward the long-forgotten Illuminati lair … a clandestine location that contains the only hope for Vatican salvation.
#2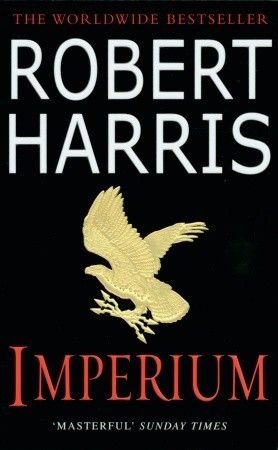 Author: Robert Harris
Title: Imperium
Series: Cicero #1
Genre: Historical Fiction
Publisher: Arrow
Publishing Date: 2006
Pages: 480
bol | amazon | thebookdepository
Of all the great figures of Roman times, none was more fascinating or attractive than Marcus Cicero. A brilliant lawyer and orator, a famous wit and philosopher, he launched himself at the age of twenty-seven into the violent, treacherous world of Roman politics. Cicero was determined to attain imperium, the supreme power in the state. Beside him at all times in his struggle to reach the top — the office of Consul — was his confidential secretary, Tiro. An accomplished man, Tiro was the inventor of shorthand and the author of numerous books, including a famous life of Cicero, unfortunately lost in the Dark Ages.
In Imperium, Robert Harris recreates Tiro's vanished masterpiece, recounting in vivid detail the story of Cicero's rise to power, from radical young lawyer to first citizen of Rome, competing with men such as Pompey, Caesar, Crassus and Cato
#3

Author: Irving Stone
Title: The Agony and The Ecstacy
Genre: Historical Fiction
Publisher: Arrow
Publishing Date: 1958
Pages: 777
bol | amazon | thebookdepository
Irving Stone's powerful and passionate biographical novel of Michelangelo.
His time: the turbulent Renaissance, the years of poisoning princes, warring popes, the all-powerful Medici family, the fanatic monk Savonarola.
His loves: the frail and lovely daughter of Lorenzo de Medici; the ardent mistress of Marco Aldovrandi; and his last love – his greatest love – the beautiful, unhappy Vittoria Colonna.
His genius: a God-driven fury from which he wrested the greatest art the world has ever known.
Michelangelo Buonarotti, creator of David, painter of the Sistine ceiling, architect of the dome of St Peter's, lives once more in the tempestuous, powerful pages of Irving Stone's marvellous book.